Duplication Specialists, Inc., 843 Merrick Road, Baldwin, NY 11510
Phone: (516) 867-7300, (800) 227-1382 .Fax: (516) 867-7597 .E-mail:
sales@dupespec.com
Art Department

Please inquire about our personal Duplication services.
Duplication Specialists Inc.
offers full graphic design services for you CD, DVD, or Media project. Our in house art department will create professional and graphically pleasing layouts based on your specifications and provided graphic elements. You may also provide us with graphic files, to our specifications, and templates are available for download. Our staff will be happy to guide you and your artist through the process to assure your project comes out perfectly! We are here to consult with you. All layouts will be fully proofed via .pdf prior to print. Our commitment is to assure your project is of high quality and delivered in a timely manner.
Duplication Specialists FTP Server
Click here to go to our
to download templates or request template files to our
art department!
Production ready art supplied should have all images placed and cropped as they are to appear in the final printed product. All text should be pre-proofed for spelling and grammar. Font files and graphic links as well as a printed proof or .pdf of your layout must be provided with your files. Note acceptable applications and file formats accepted listed below.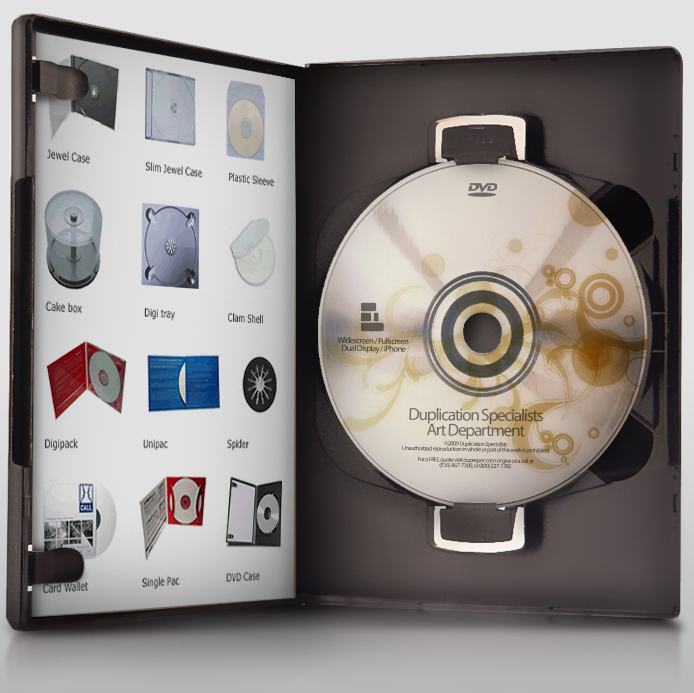 Acceptable Graphic Layout Applications
Adobe Photoshop
Adobe Illustrator
InDesign
Quark Express
Note: NEATO, Powerpoint, Picture Publisher are not suitable to reproduce your layouts in print. Microsoft Word may be used to provide text information for use in designing your layout.
Accepted File Formats
Images should be CMYK color model, minimum 300 DPI w/ 1/8" bleed (except on the Disc Art)
PSD
AI
QXD
INDD
TIFF
JPG
EPS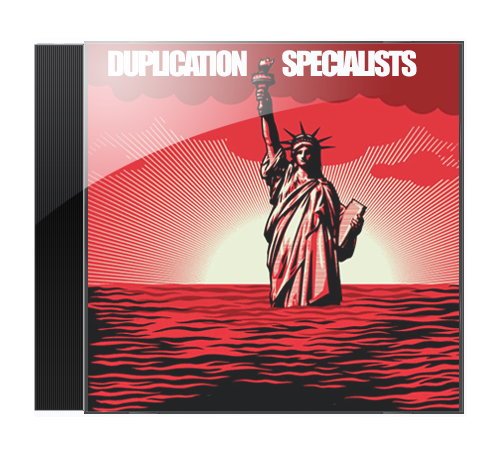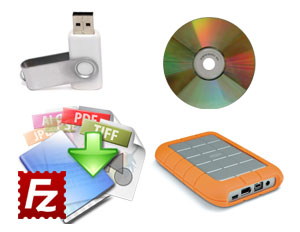 Providing Your Files
CDR
DVDR
ZIP Disk
Thumb Drive
Hard Drive
Email: art@dupespec.com
(No larger than 25MB, please.)
For larger files please use our FTP Server
Send files up to 100 mb via Yousendit.
All artwork must set at a minimum resolution of 300dpi (dots per inch).
All electronic artwork submission must be submitted in color in final printed size or larger.
Any questions, please call our art department 516-867-7300

©2013 Duplication Specialists, Inc., 843 Merrick Road, Baldwin, NY 11510
Phone: (516) 867-7300, (800) 227-1382 .Fax: (516) 867-7597 .E-mail:
sales@dupespec.com