Duplication Specialists, Inc., 843 Merrick Road, Baldwin, NY 11510
Phone: (516) 867-7300, (800) 227-1382 .Fax: (516) 867-7597 .E-mail:
sales@dupespec.com
Audio Services

Duplication Specialists, Inc.
was founded in 1986 supplying sound to the recording industry in the form of audiocassettes, vinyl and 1/4" open reel duplication as our core business. Today, after 20 years of diversification, we still duplicate audio cassettes among our Audio services outlined below. We maintain most formats and speeds of open reel to reel tape records for expert reel to reel transfers as well as minidisc, microcassette and other obsolete and legacy tape cartridge formats.
Please contact us for a fast quote
.
Audio Mastering
We perform full service audio mastering using two SONIC STUDIO HD workstations with NoNoise.
NoNoise is the best tool for the removal of impulse & broadband noise, hum, buzz, acoustic interference, overload and distortion.
We master to and from ALL file formats including: AIFF, WAV, MP3 and AC3.
Supported Audio Formats
| | | |
| --- | --- | --- |
| Cassette (all speeds) | 1/4 inch or 1/4 Track | SONY PCM-F1 |
| Microcassette (all speeds) | CD | From All Video Formats |
| 1/2 inch or 1/2 Track | DAT | Dolby A & SR Decoding |
Audiocassette Duplication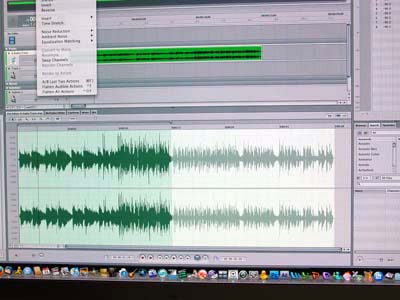 The audiocassette is alive and well at
Duplication Specialists, Inc.
We still operate High Volume Bin Loop Industrial Duplicators, On-cassette Printers and Overwrappers for this venerable format. No run is too large or small! For smaller jobs we maintain a bank of Real-time Duplicators and In-cassette Dubbers.
From 1 piece to as many as you need
HXPRO, Dolby B, & Dolby C available
Music or spoken word
Multi-tape sets
Audio books
Four-color label printing
In-cassette printing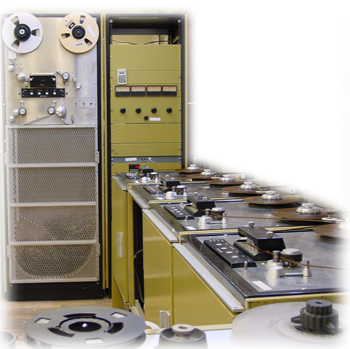 Archiving
Today's tape and vinyl are rapidly disappearing along with the machines that play them. The physical media is disintegrating and its is harder to find equipment and technicians experienced in their operation. Our archiving solutions solve these problems:
We have the knowledge and well-maintained equipment to convert your media into high resolution & high bit rate (24 bit/96K) files, the old venerable audio CD, smartly made MP3s or any other audio format that you like.
In order to give you the best quality, we bring to bear such processes as baking of tapes (see Audio Restoration) while we assure that all channels are transferred with volume optimization and correct phases.
Let us develop your philosophy and create an accessible, portable library of your most valued audio assets.