Duplication Specialists, Inc., 843 Merrick Road, Baldwin, NY 11510
Phone: (516) 867-7300, (800) 227-1382 .Fax: (516) 867-7597 .E-mail:
sales@dupespec.com
DVD Services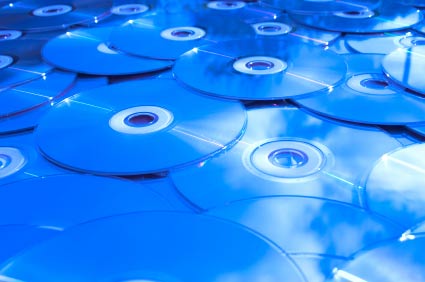 We offer full service optical disc authoring, replication
and duplication.


Duplication Specialists, Inc

. can replicate DVDs as well as CDs to meet any quantity requirement you have. We welcome short runs, even with tight deadlines.Whether you need thousands of screen-printed replicas, or "one-off" duplication service, we can assist you with all your CD/DVD needs. We can master from any digital or analog tape source and produce CD and DVD clones compatible with both PC and Macintosh platforms.
Contact us for a fast quote.

DVD Project Planning


Pre-consult with us and use our expertise to save time and money. How you prepare and edit your video can directly affect the ease of creation and increase end-user satisfaction of the DVD portion of your project, as well as the cost to you in both authoring and pressing.
We have at our disposal the best tools and software solutions to serve your project needs. We work with you to calculate bit budgets for the highest quality given the available space.
Partnering in your project from the beginning to the highest state of completion is our aim, but we can come on board at any stage to finish what you have started.
DVD Encoding and Authoring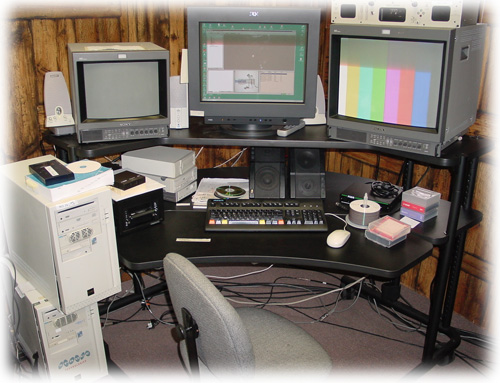 Our multi-format equipment accepts tape-based sources in NTSC and PAL standards: Composite video, Y/C, RGB, YUV, DV, SDI, HDV and HDto compress from. We can standards convert, if needed, and we accept QUICKTIME files.


We can demux existing DVD titles and use the existing video compression, providing that it fits the bit budget, with degradation and re-compression. Expert segment re-encoding is available to save you time and cost.


If there is extensive video editing first we use BitVice Pro. On tape-based programs, we de-noise, optimize video and audio levels andmatch levels to your other programming,then encode withMPX-3000 & ZAPEXencoders.


We are experts at TV for DVD andhave experience with multiple DVD box sets. We can reduce your costs while making the programming look better.


We can perform frame grabs for menus, create motion menus and place music under them. Backgrounds, multiple anglesand interactive features are designed to your specifications.


Multi-Language support is facilitated from time code based tape masters or from AIFF or WAV files.


Supplied elements for interactive features can be in any of the video source formats listed above, and we support most image formats including Photoshop. Please consult our Art Dept. before creating any files for your DVD project. We are happy to guide you with the proper specifications, which are different in PAL and NTSC.


When necessary, we utilize dual pass hardware and software compression to get bit rates lower and picture quality higher. We know MPEG compression quite well as we have been involved since 1999. Our platforms include the latest versions of SPRUCE MAESTRO and APPLE DVD STUDIO PRO.


Support for most types of subtitle files in text. Supplied by you or created by us to your specifications. Closed Caption (line 21) support.


To protect your intellectual property we offer CSS and MACROVISION copy protection. We can format your project during authoring to contain copy protection scheme of your choice. Consult us for an in-depth explanation.


DVD Duplication Pricing
per disc with standard printing and packaging*
Qty. Media
1-24**
25+
50+
100+
200+
300+
500+
DVD-5
5.00
4.25
3.75
2.25
2.00
1.75
1.50
DVD-9
Please call for DVD-9 and higher quantity pricing
*includes black text on white disc face printing with approx. 3 lines of print.Slim case or white paper sleeve is supplied at no extra cost.**1-10 piece order are subject to a $15.00 duplication set charge

Upgraded color on disc printing is available. For spot color add $0.10 per disc. Flood coat/full coverage color is priced at $0.15 per disc. Orders under 100 pieces are subject a $35.00 color printing setup charge. All orders under 100 pieces are also subject to a $20.00 B/W printing set-up fee. Depending on the complexity of your B/W printing job, this fee can be adjusted or waived by our management.
A .PDF proof will be supplied for more complex label designs.
DVD Replication Pricing
per disc with standard silk screen printing*
Quantity/Media Options
1,000+
2,500+
5,000+
10,000+
25,000+
50,000+
For DVD-5
0.89
0.82
0.69
0.59
0.55

CALL!

For DVD-9 add:
0.35
0.10
0.10
0.10
0.10
For DVD-10 add:
Please call for our best DVD-10/DVD-18 pricing! Consult our Art Dept for printing onto dual-sided discs
For DVD-18 add:
For each additional color add:
0.01
0.01
0.01
0.01
0.01

CALL!

Offset printing charge add:**
0.07
0.06
0.05
0.04
0.03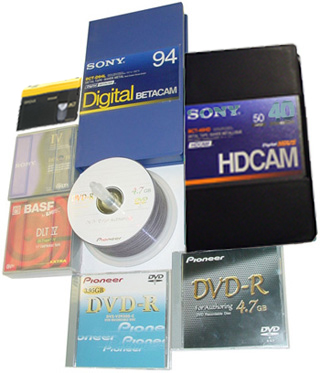 DVD Replication Master
We deliver on Gold Disc 1X PQ CD or DDP masters, so as to preserve all of the mastering at the absolute highest and portable quality, after all creative work and proofings are completed and accepted.
Being suppliers of masters for replication facilities worldwide we interface with your pressing plant to ensure that they get a reliable, approved master to both your and their specifications. We are available to interface with your pressing plant to eliminate any impediments to the process of pressing.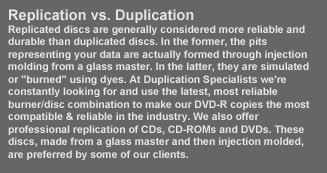 DVD Replication
Duplication Specialists, Inc. offers DVD replication with a low 1000 piece minimum quantity. Typical turn-around time is 5-6 business days, Rush turnaround can be arranged, please contact our Sales Dept.
We provide replication from DLT, DVD-R and Disc Image On DVD-ROM master onto DVD-5 and DVD-9 or dual-sided DVD-10 and DVD-18.
Direct on DVD printing is available for replicated discs using silk screen or offset printing. A Typeset setup fee and a Film/Prep. setup fee apply for silk screen printing orders. Fees vary according to the number of colors, please contact our Art Dept for pricing.
A check disc can be prepared at a cost of $200, if approved. Check discs are billed at $250 if rejected and a new glass master is required.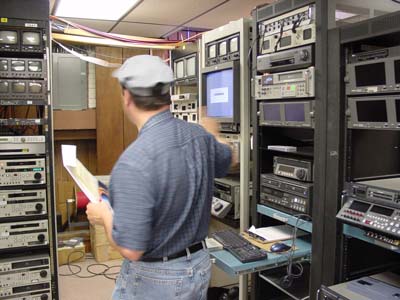 RETAIL-READY DVD PACKAGE SPECIAL
Quantity
DVD-5 with 3 color silk screen,
DVD case, label, shrink wrap and design work/prep.
1,000
$1,799.00
2,500
$3,699.00
5,000
$5,999.00
10,000
$10,199.00
Finishing Options
at additional cost per disc
Quantity/Finishing Options
1,000+
2,500+
5,000+
10,000+
25,000+
Call
for pricing!
DVD case wrap print*
0.31
0.22
0.15
0.12
0.09
Slim case (clear)
0.25
0.24
0.23
0.22
0.20
Window sleeve (white)
0.16
0.15
0.13
0.12
0.10
DVD library case (black)
0.26
0.25
0.24
0.23
0.22
Shrink wrap
0.08
0.08
0.06
0.05
0.04
* subject to typeset setup fee for 4-color process (4/0) from provided graphics, layout additional @ $75.00/hour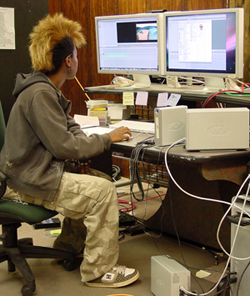 PROMOTIONAL DVD PACKAGE SPECIAL
Quantity

DVD-5 with 3 color silk screen,
window sleeve as well as design work and prep.

1,000
$1,199.00
2,500
$2,499.00
5,000
$4,199.00
10,000
$7,099.00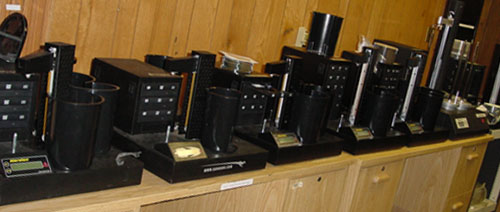 ©2013 Duplication Specialists, Inc., 843 Merrick Road, Baldwin, NY 11510
Phone: (516) 867-7300, (800) 227-1382 .Fax: (516) 867-7597 .E-mail:
sales@dupespec.com