Duplication Specialists, Inc., 843 Merrick Road, Baldwin, NY 11510
Phone: (516) 867-7300, (800) 227-1382 .Fax: (516) 867-7597 .E-mail:
sales@dupespec.com
CD Services

Duplication Specialists, Inc. can duplicate CDs as well as DVDs to meet any quantity requirement you have. We welcome short runs, even with tight deadlines. Large runs are expeditiously and competently manufactured to exact client product specifications.
Whether you need thousands of discs, or "one-off" duplication service,


we can assist you with all your CD or DVD needs. Even if you are starting with legacy tape-based assets and envisioning a retail-ready product or contemplating a re-order with changes to a previously manufactured disc, Duplication Specialists, Inc. is experienced and your partner in these projects. Please contact us for a fast quote.
We offer full service optical disc authoring, replication and duplication.
CD Project Planning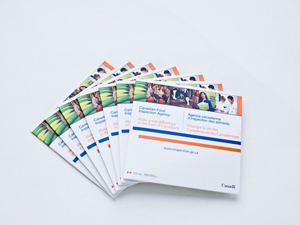 Pre-consult with us and use our expertise to save time and money. How you prepare and edit your audio project can directly affect the ease of creation and increase end-user satisfaction of the disc, as well as the cost to you in both mastering and pressing.
We have at our disposal the best hardware tools and software solutions to serve your project needs. Are you considering a hybrid disc merging audio, video and data? No problem!

Duplication Specialists, Inc.

has vast experience creating hybrid masters and will be helpful outlining what is possible and recommended.
Partnering in your project from the beginning to the highest state of completion is our aim, but we can come on board at any stage to finish what you have started. We work with you to optimize audio quality and customer satisfaction.

CD Mastering and Editing
Mastering for CD is an art taught by experience. At

Duplication Specialists, Inc.

we have mastered thousands of projects over the last 21 years and we really have this art down to a science.
Our technicians use the latest digital tools from APOGEE, LUCID, Z-SYSTEMS and SONIC SOLUTIONS for expert sample rate and A/D conversion. They also still rely on the ultimate audio tool: human ears!


Has your engineer lost his perspective after 4 months in the studio with your music? We will provide a set of fresh ears for intra-song adjustments. By confidently using track IDs, fades, equalization and volume optimization we make your audio smooth and listenable as well as clear and powerful.

Seminars and lectures can be distilled, refined and enhanced. Different speakers can be level-adjusted, inappropriate content, coughs, pauses, as well as hecklers can be removed. Applause and theme music can be added. Let us create and integrate post-narration voice-over and cue embellishments to finish your project.
Podcast are confidently mastered with weblinks and embedded video elements, such as graphics, still pictures and full-motion video. Podcast don't have to be just sound anymore!

CD Replication Master
We deliver on Gold Disc 1X PQ CD or DDP masters, so as to preserve all of the mastering at the absolute highest and portable quality, after all creative work and proofings are completed and accepted.
Being suppliers of masters for replication facilities worldwide we interface with your pressing plant to ensure that they get a reliable, approved master to both your and their specifications. We are available to interface with your pressing plant to eliminate any impediments to the process of pressing.
Replication vs. Duplication Replicated discs are generally considered more reliable and durable than duplicated discs. In the former, the pits representing your data are actually formed through injection molding from a glass master. In the latter, they are simulated or "burned" using dyes.
At
Duplication Specialists
we're constantly looking for and use the latest, most reliable burner/disc combination to make our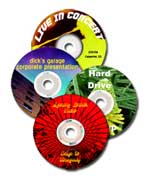 CD copies the most compatible & reliable in the industry. We also offer professional replication of CDs, CD-ROMs and DVDs. These discs, made from a glass master and then injection molded, are preferred by some of our clients.
CD Duplication
Duplication Specialists, Inc. offers short-run/quick turnaround CD copies with no minimum quantity. We stand out with our extremely quick turn-around time and high quality by copying from CD masters to Mini CD, Business card CD, or Full-size CD with the latest and best burner/CD combinations.
Available direct on CD printing for full-size disc, in full color, from your high-resolution JPEG images or from our Art Dept. designers. We can fully design your label using your elements, please contact our Art Dept. for details. Mini CDs and Business card CDs have printed labes.
A variety of finishing options can be supplied, including paper window sleeves, slim boxes, standard jewel boxes and even DVD feature cases. Please contact our Sales Dept. for pricing.
CD Copy Pricing
Quantity/Media
1-24**
25+
50
100+
200+
300+
500+
Full size CD*
5.00
3.50
2.70
1.99
1.75
1.60
1.45

*includes black text on white disc face printing for full-size CD with approx. 3 lines of print. Slim case, Jewel box or white paper sleeve is supplied at no extra cost.
**1-10 piece order are subject to a $15.00 duplication set charge
Upgraded color on disc printing is available for full-size discs. For spot color add $0.10 per disc. Flood coat/full coverage color is priced at $0.15 per disc.
Orders under 100 pieces are subject a $35.00 color printing setup charge. All orders under 100 pieces are also subject to a $20.00 B/W printing set-up fee. Depending on the complexity of your B/W printing job, this fee can be adjusted or waived by our management.
A .PDF proof will be supplied for more complex label designs.


©2013 Duplication Specialists, Inc., 843 Merrick Road, Baldwin, NY 11510
Phone: (516) 867-7300, (800) 227-1382 .Fax: (516) 867-7597 .E-mail:
sales@dupespec.com